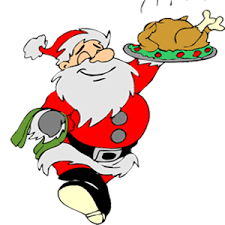 9 December 2022
Click here to see the Christmas Menu
This year the Christmas Lunch for pupils will be held on Friday 09 December. Please see the menu above for your information. You must complete the Google form to place your order by Friday 11 November. https://forms.gle/sKPE4AsNKjkdZv8v5
If your child is entitled to Free School Meals – All pupils entitled to FSM will be allocated a free meal but you must still fill in the Google form to confirm their choice of food, etc.
If you pay by ParentPay - The cost of the meal will be £3.30 and must be paid for on ParentPay by the deadline above.
PLEASE NOTE - this will be the only meal available at lunchtime on the day. Pupils will need to bring in a packed lunch if they do not require a Christmas lunch. No orders will be accepted after the deadline.